Furniture is central to every room. They are first thing guests notice and often the topic of conversation. Having furniture that harmonizes with the color scheme of your room is key. This is why it can be difficult for furniture shoppers to find the perfect pieces for the home. However, it doesn't have to be hard.
Consider Color
It helps to know the colors of the existing furniture in the room, and the color of the walls or flooring. People have been known to bring paint swatches to a furniture store to make sure the furniture will look good in the room. Throw rugs have also been used to pull furniture together, and help the colors harmonize with each other. Pictures of existing furniture, floors, walls, or whole rooms also help when trying to buy new furniture that matches in color and style.  Also, be sure to explore the wide range of colored fabrics options available from England Furniture.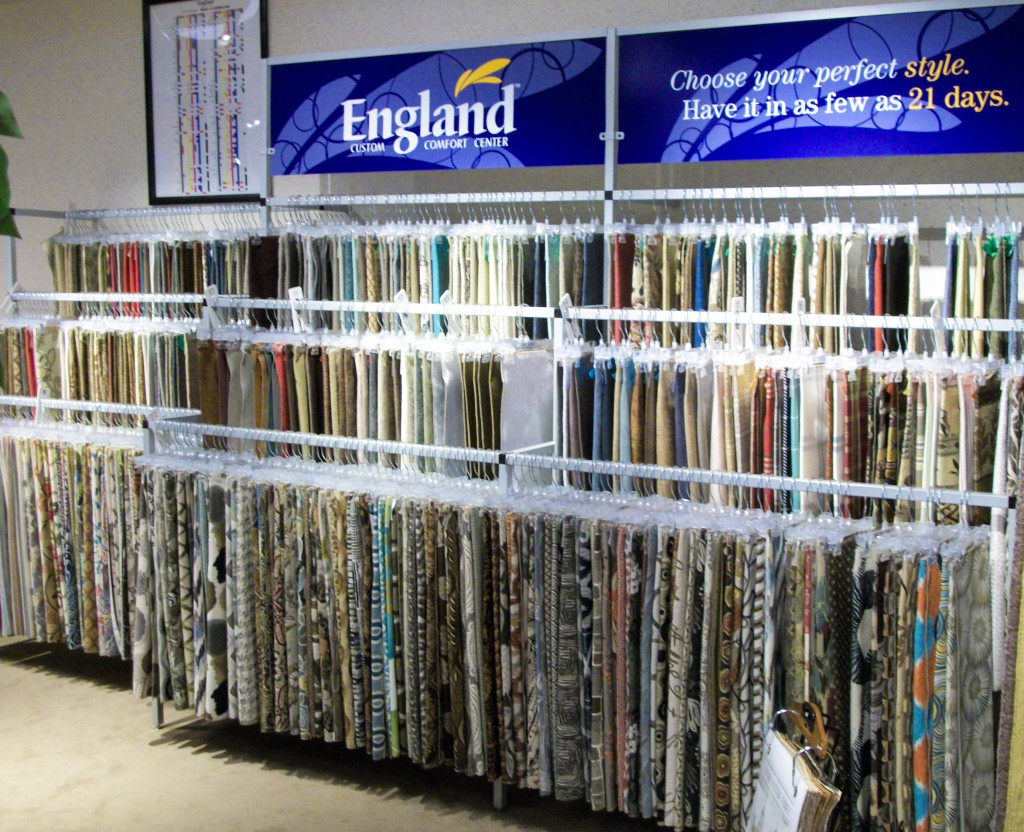 Accent
Consider accenting the room with chairs, cushions, pillows and blankets. People find that these options are inexpensive and easy to change as tastes or needs change. These items also add a personal touch to more permanent furniture, such as beds, couches, or dressers. Toss a blanket or throw pillow across the furniture, and the style changes to suit current needs. Remember to match the patterns of these items to the whole room.
Consider Material
A leather couch matches better with darker colors, where micro-suede may work better with patterned prints. Consider the material of the furniture when purchasing accent pieces or new permanent furniture for the room. Remember to avoid too many loud pieces on the same piece of furniture, because this overwhelms the brain, and may make guests uncomfortable.
Look Up, Look Down
Bring the room together by considering the floor and the walls when color-matching furniture. Use rugs to centralize the color scheme, and use wall hangings to enhance it. Adding a picture gives the room a pop of color, and adding a rug pulls the room together, creating a warmer, more comforting environment.
Express Yourself
Remember to express your style when choosing a color scheme. Consider the family's personality overall, and choose colors that show it off. The available color schemes are vast, giving individual families the opportunity to make a home their own, so it's important to consider wants as well as needs. Bring beauty and personality to a room with a properly matched color scheme.