England Furniture Company Factory Tour
When we started this site we weren't sure how interested people would be to see some of the inner workings of our faculties. Since launch we have received thousands of visits to this site and our other sites that are sharing the England Furniture story.
We are happy to see people visiting the site. Let us know in the comments if you are interested in anything specific to add to the site.
England Furniture – Born In The USA
Since 1964, England Inc. has been building quality upholstered furniture in the foothills of East Tennessee.  England was co-founded by Charles, Eugene, and Arnold Dwight England whose goal was to provide employment to the people of Appalachia.
From humble beginnings, England has grown to employ over 1,000 people in multiple factories all located in East Tennessee.  Having long been recognized for quality and its rapid delivery system, England attracted the attention of La-Z-Boy Incorporated.  In 1995, England was acquired by La-Z-Boy and integrated into the La-Z-Boy family of companies. Since then, England Furniture has expanded, creating jobs in New Tazewell, Tennessee.
With over 400 fabrics and leathers to choose from, England is known for providing consumers choice without customary wait.  England employs its own fleet of tractor/trailers to deliver upholstered product throughout the United States and Canada.  England's rapid delivery model allows consumers to choose their own style and fabric and receive product in as few as 21 days*.
State of the Art Cut and Sew Facility (150,000 Sq. Feet)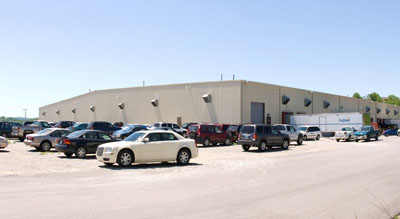 Our production process begins at this state of the art cut and sew facility. England furniture has invested over one million dollars in computer controlled automated cutting equipment. This equipment helps us insure that our patterns are cut with precision and that our stripes and plaids line up better than most higher priced brands in the industry.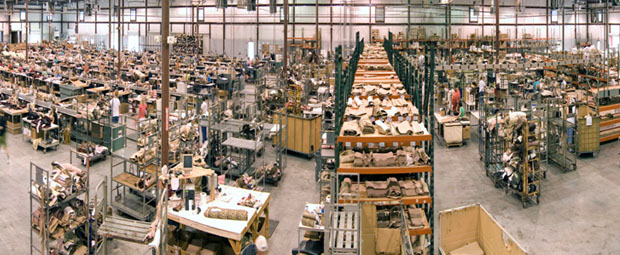 England Furniture cuts all fabrics using highly precise computer driven equipment.  Our high ply cutters are designed to cut 90 layers of fabric.  This type of technology cuts all fabric to exact specifications, with no variation in layers.  Our single ply cutter is designed to cut stripes and plaids to perfection.  This technology allows England Furniture to provide perfectly matched stripes and plaids in each production run.

Pictured above and below are examples of our computer controlled fabric cutting machines.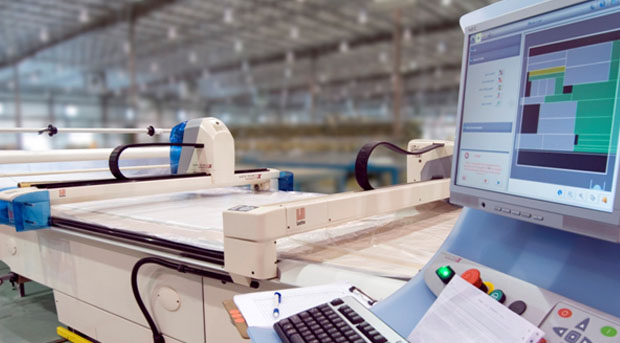 Our sewing machines are high tech. England Furniture uses computer aided sewing machines.  Our standard stitches per inch exceed the industry norm. Seam measuring attachments and faster feed rates give England Furniture the ability to produce a high quality sewn unit quickly and efficiently.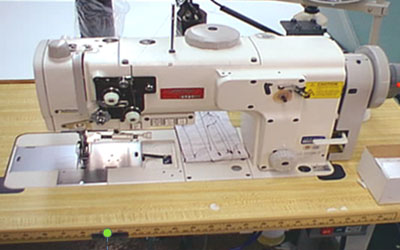 Frame Processing Facility (175,000 Sq. Feet)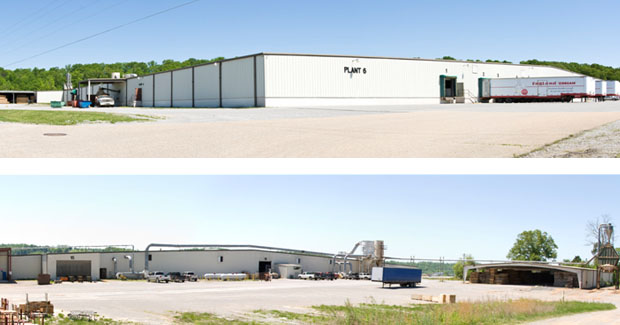 England furniture uses three quarter and seven eights inch, frame grade plywood in its frame construction, no oriented strand board (OSB). We reinforce all our frames with generous amounts of hardwood lumber. Our frame construction is among the best in the industry. That's why we offer a lifetime frame warranty on all the units we produce.
England Furniture employs 14 computerized routers to insure that every frame is cut to exact specifications.  Our high quality furniture grade plywood and our frame design, with interlocking construction, ensure maximum strength and durability. We back all our frames with a lifetime warranty.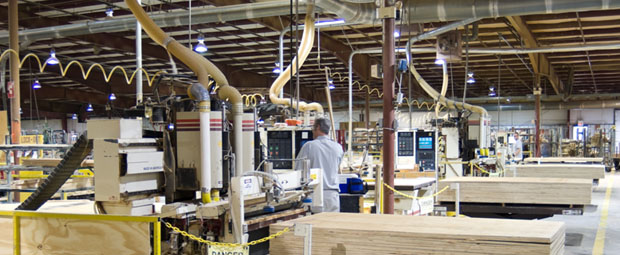 England arms are engineered to last.  Note the placement and number of hardwood arm sticks in the England arm assembly shown below (left). England uses 3/4 and 7/8 inch precision cut plywood reinforced with generous quantities of hardwood. Other brands make extensive use of oriented strand board.  Guide notches (A ) insure proper placement of arm sticks.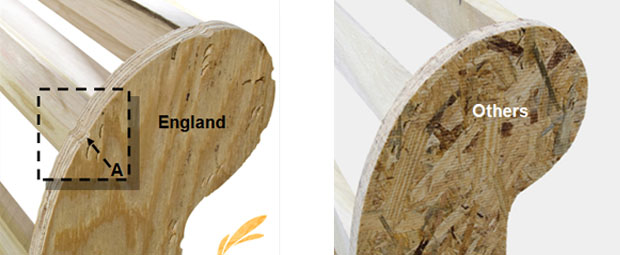 The photograph above shows the bottom leg rail and arm assembly of one of our popular styles.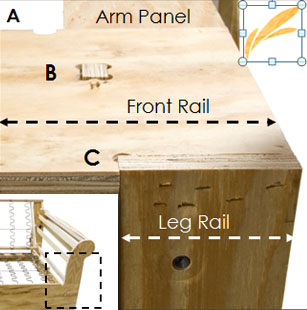 A
.  A guide notch on the top of the front rail insures proper placement of the front arm panel.
B. The front rail of the sofa is integrated with the perpendicular brace.
C. The bottom leg rail is recessed into the front rail creating additional support and insuring proper placement by our frame assembly team.
England furniture uses hardwood lumber to connect sinuous wire springs in our frames.  Spring clips are applied by computer controlled clipping machines that ensure our spring spacing is constant.  We double spring the ends of each sofa and loveseat to prevent fall off at the arm of the unit. We use heavy gauge wire springs. With over 40 pounds of torque per spring, our frames are extremely well built. Note (in the pictures below) how spring rails are recessed into perpendicular joints. These construction techniques allow us to offer a lifetime frame warranty on all England product!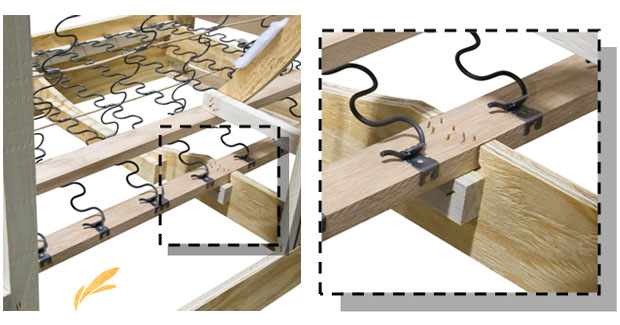 Main Assembly Plant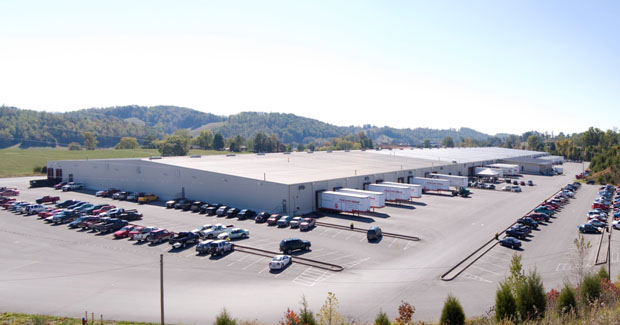 Over 400,000 Square Feet of Dedicated Manufacturing Space.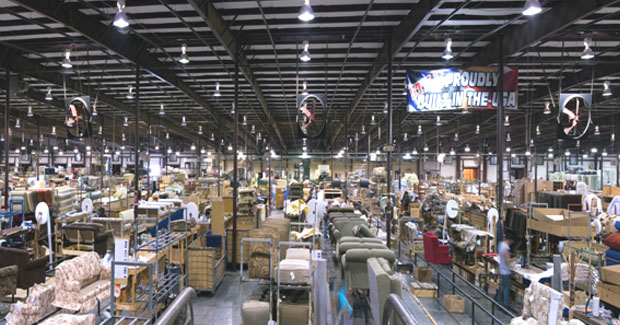 England furniture operates 23 assembly lines, allowing each line to perfect a small number of styles.  Repetition, combined with state of the art equipment, helps us build a high quality product right here in the United States. Most of our competitors have outsourced part, if not all, of their production to low cost countries (like China).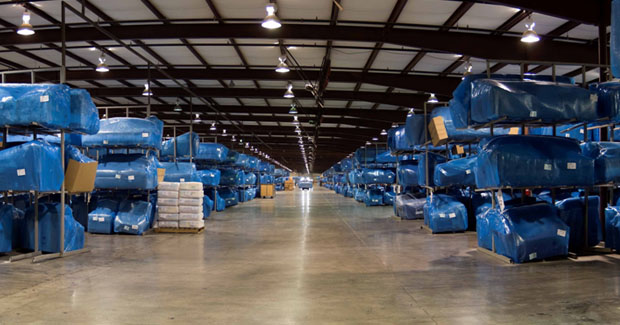 We turn our finished goods inventory over 50 times a year. Once your custom ordered sofa is completed, inspected and bagged, it is loaded onto one of our trucks within 24 hours. We run our own trucking company. That way we know that your furniture is handled by professional delivery personnel!
We operate over 150 tractors and approximately 300 trailers from our logistics facilities. Each time our vehicles return from a delivery they are washed in our automated truck wash. In addition, the vehicle is inspected, cleaned and refueled by our own maintenance team. Our bulk fuel storage facility houses over 30,000 gallons of diesel fuel.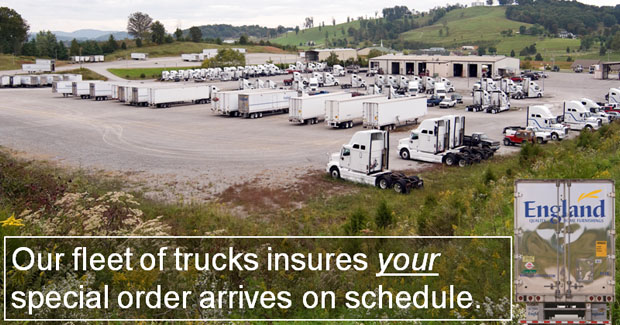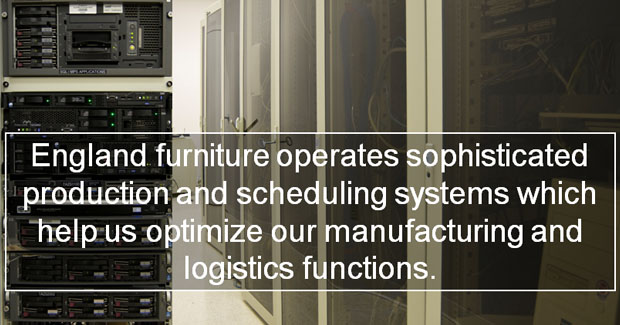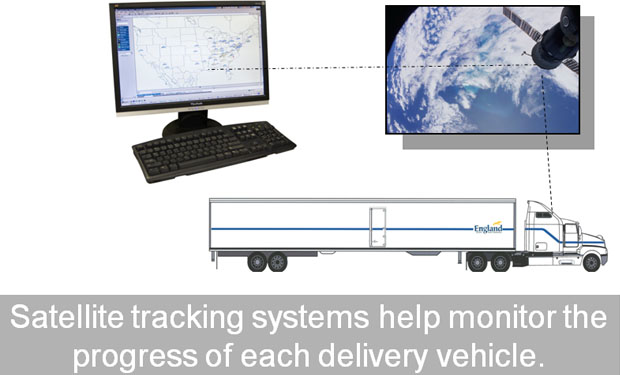 We pride ourselves on being on time, every time. In our fiscal year (ended April 2010), we delivered 98.5% of our orders on time. We did this during one of the worst winters in recent history.

England furniture manufactures over 350,000 units each year. If you purchase our product and experience a problem, we have live customer service reps to help service your needs.  We work with our dealers to resolve problems as quickly as possible. Towards this end, we ship stock service parts within 24 hours of a reported problem. Manufactured parts are shipped within 48 hours.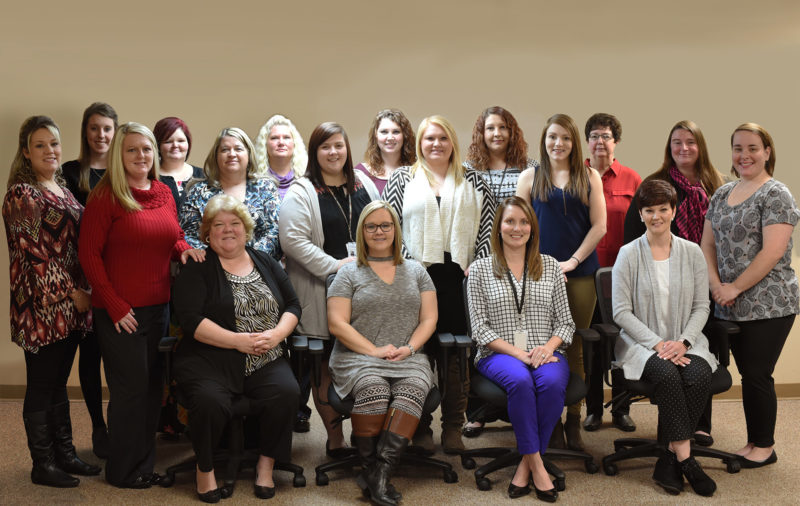 We stand behind our product and will go to great lengths to make our customers happy. If you don't receive satisfaction from your local dealer, our customer service department is here to help.