Sharing the England Furniture story is important to the company, and part of that is done by giving our customers an England Furniture Factory Tour. Inside of an England Furniture Factory, there are talented craftsmen and craftswomen hard at work, customizing your new piece of furniture and making sure every detail is perfect.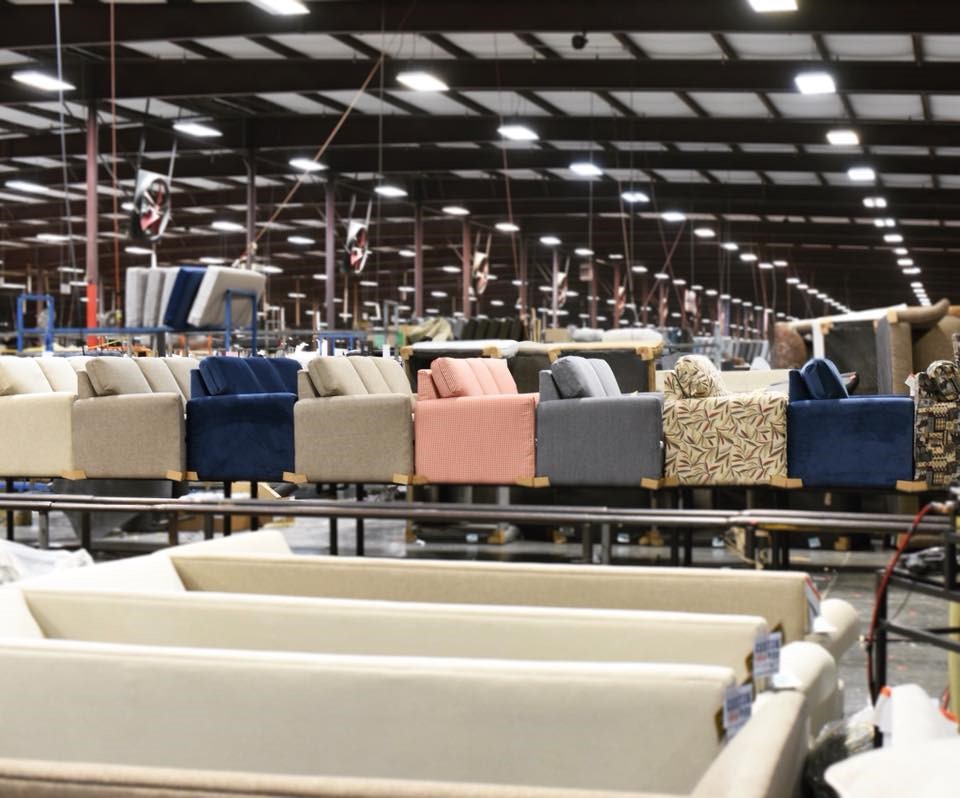 Achieving Quality & Comfort
Often, when a person is in the market to buy new furniture, their main concerns are style and price. When really, maybe we should shift the focus to exactly how and where the furniture is being created. Quality and comfort are important factors when purchasing a new piece of furniture, and our craftspeople are the ones in charge of making sure your furniture is designed, built and customized the right way.

Underneath the Stylish Fabric
Though our frames are built with solid wood that exceeds the industry standard, all pieces come with a lifetime frame warranty. In our main plant, 14 computers are in charge of cutting each frame with extreme precision and perfection. One of the most notable differences between England Furniture pieces and other units is that our frames are built with ¾ and 7/8-inch plywood, and then we take it one step even further by reinforcing it with hardwood. Most other brands simply use oriented strand board that is neither durable nor strong.

Step Inside
The commitment and pride England Furniture takes in producing comfortable, built-to-last furniture can be seen inside and out, when our customers see the finished product.  Learning about the the wood used to craft the piece of furniture, to the fabric that adds the finishing touch, are important steps when choosing with furniture brand to go with. At England Furniture we have nothing to hide, so take a step inside of our England Furniture Factory and enjoy the tour!
To learn more, visit England Furniture.