Many renters and homeowners have that one room that serves multiple purposes and, when guests stay overnight, it often becomes the guest bedroom.  Many forward-thinking people purchase a sleeper for their multipurpose room and we have a great selections of England Furniture sleepers.  Here are some suggestions that you can use to choose the right sleeper that creates a comfortable sleeping space and still be an important part of your multi-functional room.
First, choose a monochromatic colored sleeper and overall theme.  These colors are soothing for both work and play.  Try to stay with solid, tone-on-tone, small scale patterns.   Large tossed floral patterns look great in the bedroom but they aren't always conducive to a multipurpose room.  Select a sleeper sofa you believe will work equally well in both contexts, work and sleep.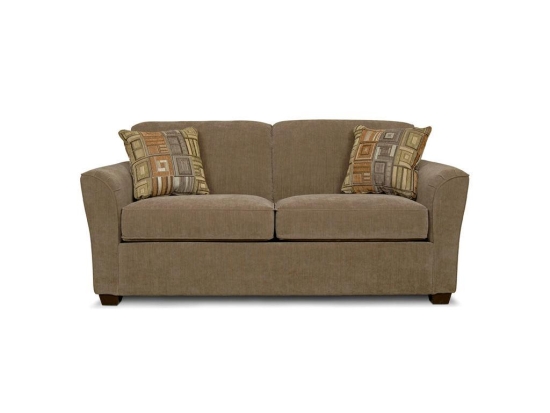 Add the right chair in your room.  Most guests don't immediately fall asleep and they will appreciate a comfy chair to sit on.  Choose something that could act as a comfortable place to rest, read or watch TV.  Check out the expansive catalog of England Furniture chairs that could work great in a multipurpose room.
Finally, those little things can make a big difference.   Bedding, for example, is something that makes a sleeper sofa look fit for a king or queen.  Place sheets and blankets on top to create a lush, inviting, comfortable bed.  If the weather is on the colder side add a nice comforter and extra blanket.  Then place several pillows and throw pillows on top of you've created a luxurious sleeping environment that all of your guests will love.