When furniture shopping you'll notice aspects of pieces you love, but you can't quite put your finger on why. When it comes to couch legs, you may not know how to classify the different types. Couch legs give the piece an extra detail of style, and there is a distinction between the two types that can reflect your personal style.
Tapered Legs: Angie Sectional 4630 Sect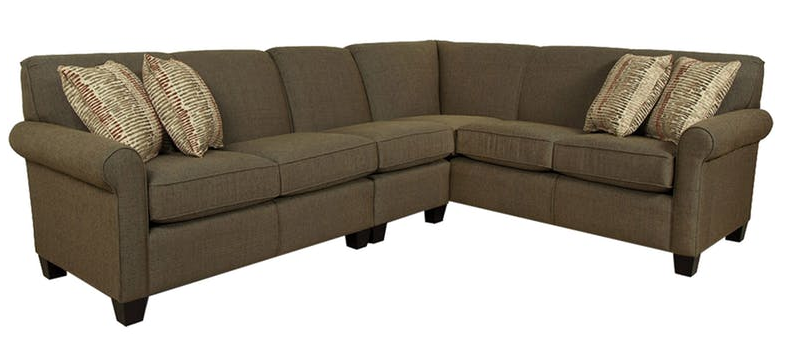 This England Furniture piece features high tapered legs. It gives the sectional a sleek, modern style with a high-end finish. It would look great in a space that has clean, sleek lines. This particular sectional is suitable for smaller spaces as well as large.
Dimensions:
Width 86″
Depth 85″
Height 36″
Seat Depth 22″
Seat Height 20″
Turned Legs: Layla Sofa 5M05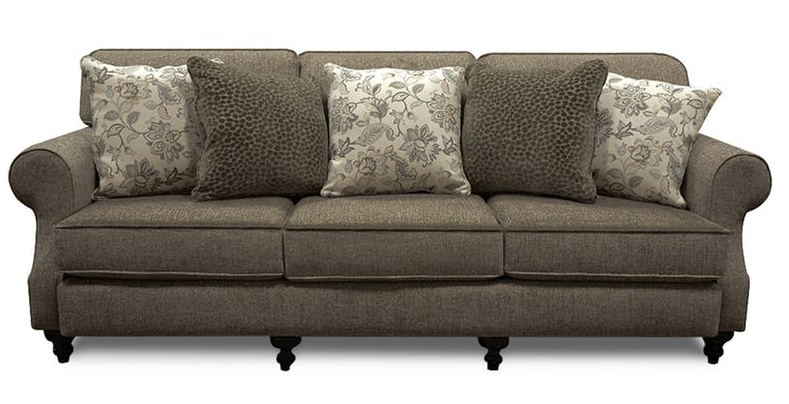 This sofa has a dramatic presence in any room. The turned wood legs are the finishing touch to its classic feel. This piece would look great in a space that's more traditional. To create the perfect look for your home, this piece comes in over 400 fabrics. Also, there are other pieces in this set to help complete your living room, including a loveseat, chair and ottoman.
Dimensions:
Width 119″
Depth 118″
Height 38″