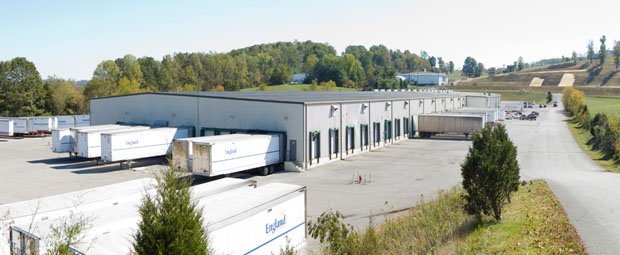 England furniture purchases high density foam in buns from Hickory Springs. These foam buns (about the size of a compact car) are cut into cushions using computer controlled CNC foam cutting machines. Our high tech foam cutting equipment helps insure that waste is minimal and that all cushions are cut to exact specifications.
England Furniture uses state of the art quilting machines. These machines help us manufacture the best sleeper mattresses in the business. England uses technology in every phase of its manufacturing process.
Pictured below is one of our computer controlled quilting machines.